Our products are made 100% naturally without any additives or preservatives.
See how we work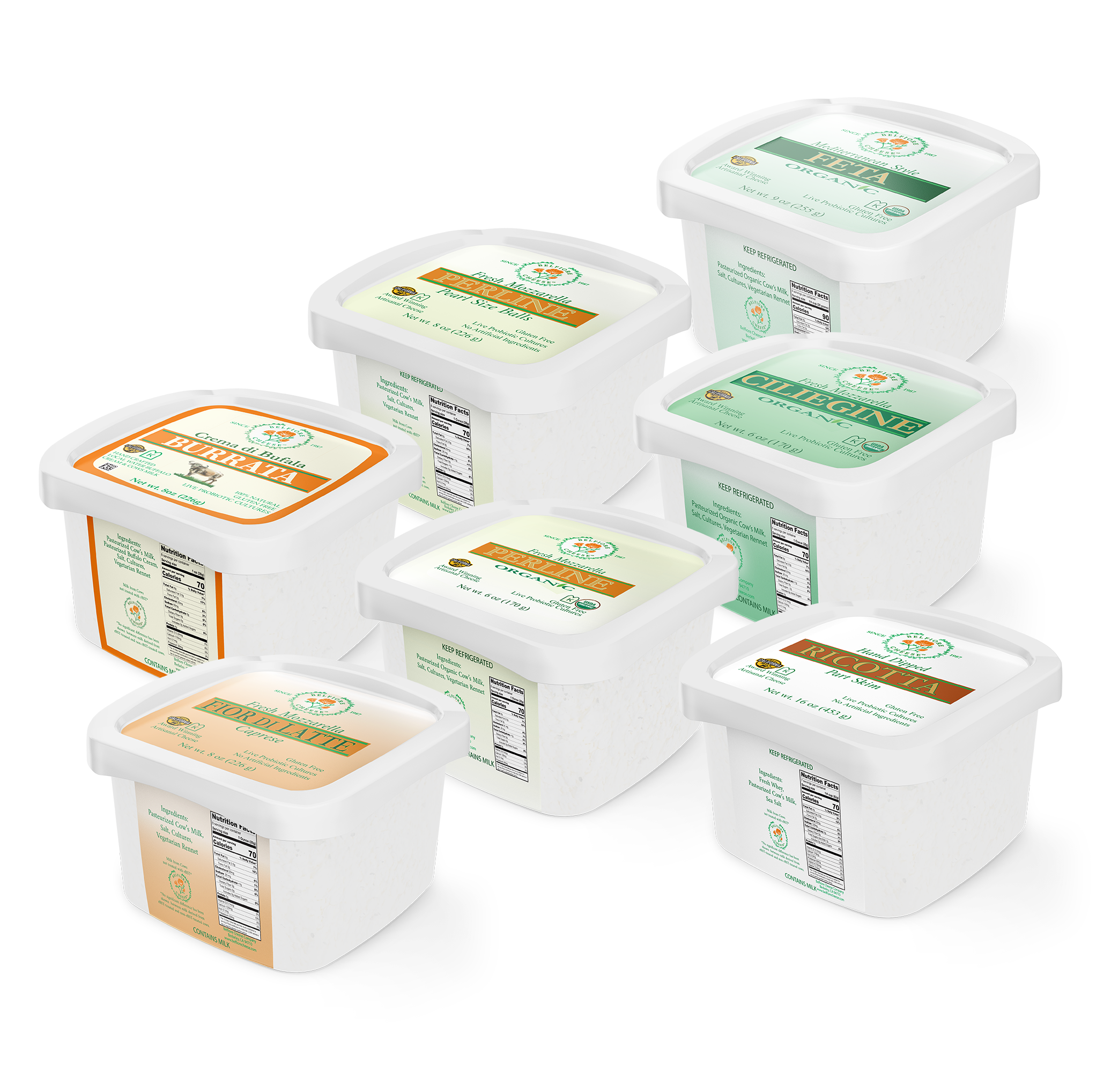 WHY BELFIORE?
3 main reasons to choose us
How Delicious Italian
Cheese is Crafted
Meet Belfiore, one of the few remaining family run small cheese operations in the San Francisco Bay Area. See how we make our cheese with patience, dedication, and only the finest ingredients. Our customers love our mascarpone, ricotta and mozzarella!
Locally Sourced with Fresh Water Buffalo cream directly from a Buffalo farm in Wilton, CA. Our Hand Crafted Burrata combines the premium quality of California Grade A milk with the Richness of Water Buffalo Cream to make a delicious Premium Burrata Cheese. Perfect for Burrata Bruchetta, Burrata Caprese, or Burrata Pizza.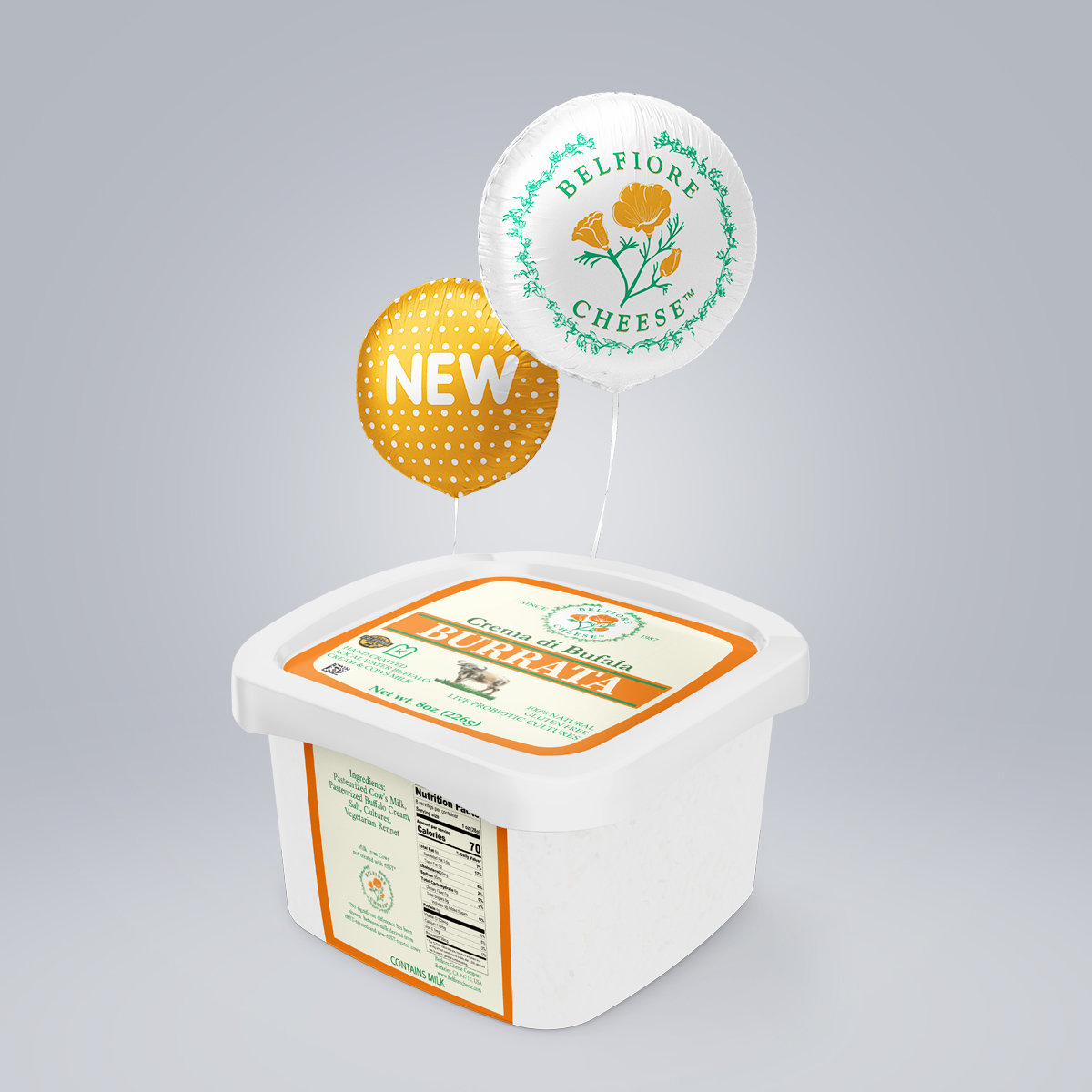 We have won many awards, including several American Cheese Society such as blue ribbons for both our feta and fresh mozzarella, and our signature product – our hand crafted Fior di Latte. Belfiore was a pioneer in the U.S. for being one of the first producers of this fresh, delicate style of cheese, as many producers at the time were focusing on low-moisture mozzarella.
See all awards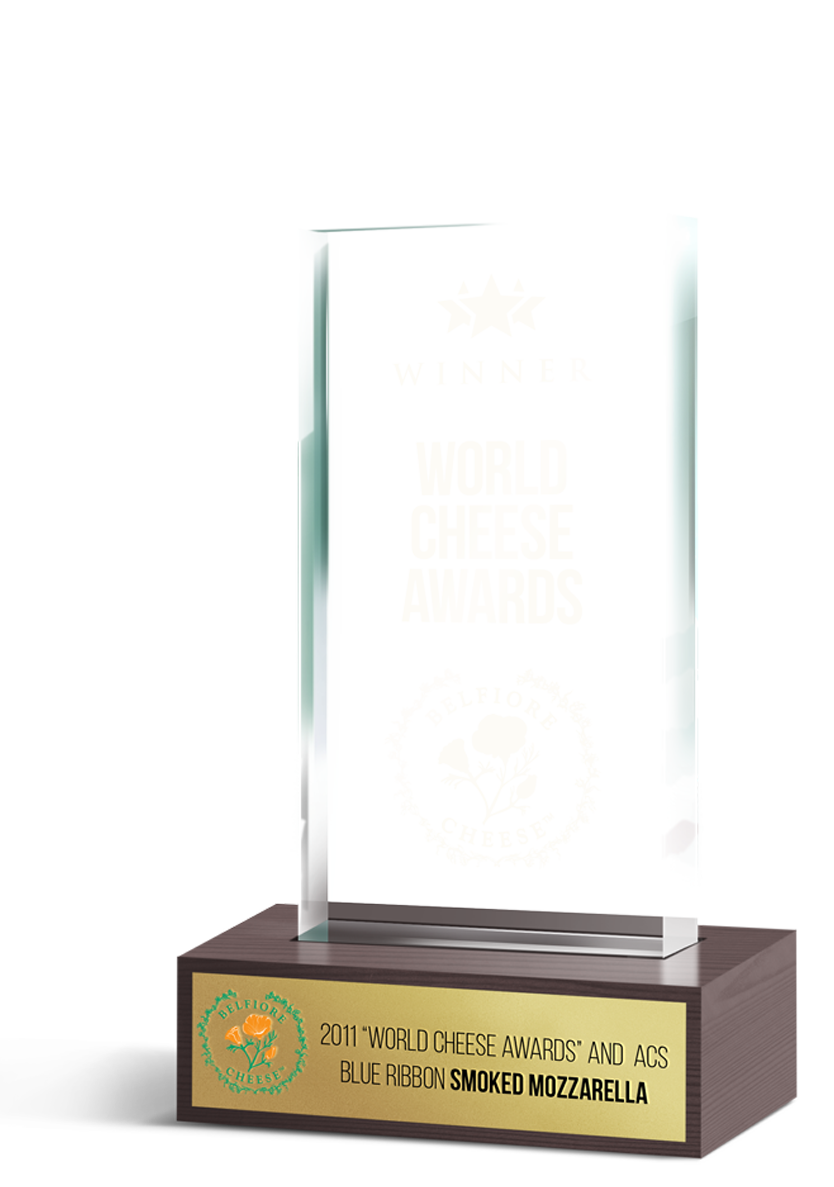 Our Cheeses
All cheeses

Organic

Selected Cheese


For many decades we have made the best cheese

for you!
Belfiore opened its doors in 1987 in San Rafael and promised to create the best cheese for you. Decades later, we are continuing to grow our cheese lovers. Together, we look forward to many more years with you!
Don't just take our words for it. Our clients are our biggest supporters. Would you like to know what they think about us?
If you haven't had their burrata, you haven't lived!! It's so soft and delicious. I love that this company uses no preservatives, and that it's local and family-owned. The feta and mozzarella are SO good, but it's their burrata that I want to be buried in.
Morgan Peterson
via Google
Belfiore is the best cheese I've actually ever had. i am not kidding everyone needs to go out and try this!! it is always fresh, delicious, and perfectly made. I know cheese and let me tell you so does Belfiore! I can tell the people at Belfiore take the time to make sure it's crafted to perfection!
Emily Goldberg
via Google
I'm a professional writer and I still find myself at a loss for words when it comes to trying to describe the absolutely delectable pleasure it is to consume Belfiore cheese. Simply put? There's nothing better. At all. There's a reason why all of the best restaurants in San Francisco use their cheese and one bite of their famed burrata makes that abundantly clear.
Candice Jalili
via Google
After almost 10 trips to cities all over Italy (Florence, Rome, Milan, Venice, Genoa etc), I cannot stress how far superior Belfiore's burrata is to anything else in the world! Their other cheeses are of course equally as amazing. I love making caprese salads with the mozzarella and the bocconcini and their whole milk ricotta is SO delicious in mashed potatoes or as a sweet snack with jam on toast. Thank you for all the delicious memories!!
Carlene Partow
via Google
Signup to be the first to hear about exclusive deals, special offers and upcoming collections.